Tennyson Breach by David Topp (2012)
<![if !vml]>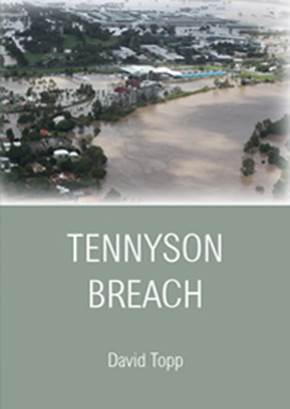 <![endif]>Title: Tennyson Breach
Author: David Topp
ISBN: 9781921920356
Pages: 144 with 23 colour images
Price: $24.95 (GST inclusive)
Website: tennysonbreach.com.au
(see also "Security for Costs" 2009 by David Topp <>)
Synopsis
A story of contract law, natural disaster, property boom & bust and planning policies told through the microcosm of a luxury inner-city apartment development, "Tennyson Breach" is so named because of the breached banks of the Brisbane River, breached contracts of apartment purchases and ultimately the breached property value dreams of buyers.
Tennyson Breach charts the Tennyson Reach apartment development from its gestation in 2005 to the floods of 2011 and subsequent partial acquisition by the Brisbane City Council. Amongst other things, Tennyson Breach analyses how the Global Financial Crisis and the 2011 floods provided a stern reality check for valuations of luxury apartments.
A must-read for property and litigation lawyers, investors and those interested in the turbulent recent history of real property in Brisbane.
To purchase Tennyson Breach
Tennyson Breach may be purchased by this paypal link: